Are you unemployed, under-employed or do you have barriers preventing you from employment? Has your place of employment recently down-sized or closed?
Employment Resources & Services
We offer one-to-one employment counselling with our qualified and friendly staff. Call Us Today to set up an appointment!
We also offer a large number of workshops to help you find and keep the job. For a list of workshops and their descriptions and to find out what is going on this month, View Workshops.
Some clients may be eligible for training supports to help them gain the skills to increase their ability to find and keep employment. Samples of training supports could include access to completing SmartServe, CanSell, Food Safety Training, WHMIS, First Aid, Working at Heights and more!
Some services may have suitability requirements which will be assessed by your counsellor but some level of service is available to all clients who are eligible to work in Canada.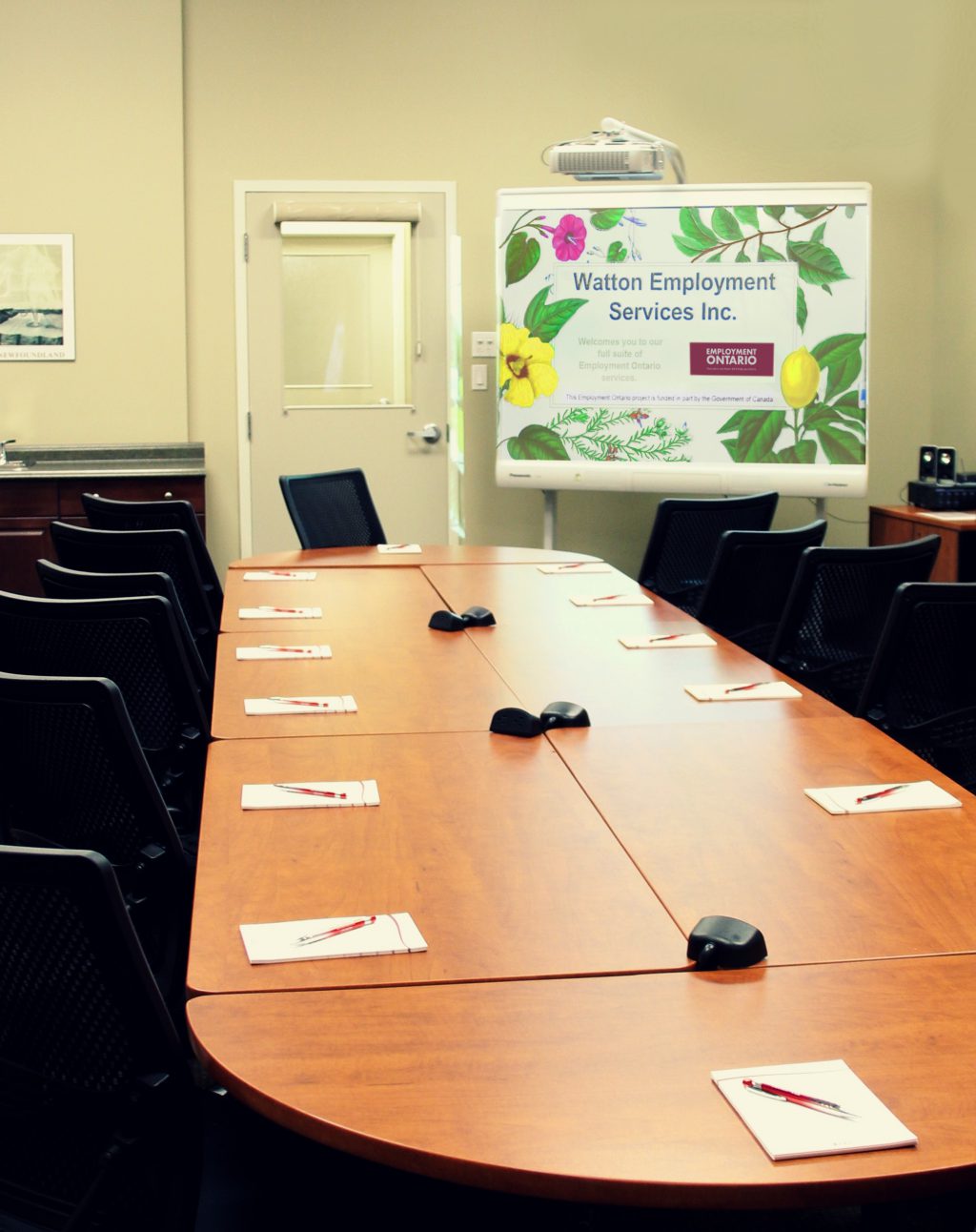 PROGRAMS FOR PERSONS WITH DISABILITIES
We provide vocational rehabilitation services to all persons with ability limitations. Our referrals come from the Ontario Disability Support Program, Canada Pension Plan, Workplace Safety & Insurance Board, Service Canada and private insurance. You can also self-refer to our services by giving us a call.
Resource & Information Centre
Our Resource and Information Centre is open Monday, Tuesday, Thursday and Friday 8:30 AM - 4:30 PM and Wednesday from 8:30 AM - 6:30 PM
It is available to all members of the community and provides a wide variety of services and resources to support you in your job search.
Job banks accessible through links on the desktops of computers
Job postings posted in print and updated daily on our job board
Education and training information
Career planning resources
Resources to help with resume, cover letter and interviews
Apprenticeship information
Labour market information
Information for employers
Community resources
Access to a fax machine, copier, computers, internet and phones
Scanning and printing services (10 page daily limit, for job search purposes only)
Helpful Job Resources & Links
Links Open In A New Tab / Window
From ability determination to learning true values which make you who you are, the following quizzes and information can help guide you in a direction which leads not only to a job but a fulfilling career.
Learn what's available in the local community and province wide. Find out future job trends, labour market information and the education required for those positions.
Here at WES we offer a variety of methods to help you search out the job you want and to maintain it once you get it. For extra support, here are a few links to help you along the way.
JOB SEEKERS
Start Your Employment Journey Here
WE CAN HELP YOU SEARCH!
Are you unemployed, under-employed or do you have barriers preventing you from employment? Has your place of employment recently down-sized or closed?
START NOW
WE CAN WORK WITH YOU!
Looking to hire new employees? Our job developers can help you find the right people for the job. We Can Work With You! Our services are funded by the government and offered at no cost.
START NOW