We are here to help you get the job!
If you see a position you are interested in give us a call or drop into either of our offices:
Cobourg ⇒ 9 Elgin St. East ⇒ 905.372.1901
Port Hope ⇒105 Peter Street, Unit F(b) ⇒ 905.800.1605
We can meet with you in person or virtually!
Job Title
Description
Closing Date
Location
How to Apply
Bookkeeper/Front-End Manager
David's Nofrills, Cobourg is hiring a full-time Bookkeeper/Front-End Manager.

Responsibilities:

? Perform customer service and cashier functions
? Manage all direct reports
? Oversee the efficient running of the cash office (i.e. pick-ups, deposits, cash losses etc.)
? Analyze reports to identify problems and determine appropriate solutions as needed (productivity reports, override reports, journal logs and cash tray discrepancies)
? Ensure price integrity by assisting in time file data management, price changes and scan log procedures
? Perform store administration functions (i.e. weekly accounting, invoice payment & reconciliation, bank statements and GL inquires)
? Process payroll to ensure employees are paid accurately and on-time
? Maintain and manage benefit and pension administration
? Manage potential loss through buggy management, test orders, refund/override minimization etc.
? Coordinate cashier activities on a daily basis; act as a resource for cashiers; refer complex issues to management; provide input into the performance management process
? Any other duties that may be required to ensure courteous friendly service, competitively priced products and a store that meets and maintains the hygiene standards specified
? Requirements:
? Open availability and flexibility to work days, nights, weekends, and holidays according to the needs of the business
? Demonstrated commitment to superior customer service
? Strong technical knowledge of all front- end operations
? Problem solving skills including responding to customer complaints and inquires
? Issue management skills (time management; interpersonal skills; conflict management; information gathering skills; problem solving; team building skills to develop collaborative working relationships)
? Strong communication skills including verbal, written and active listening
13-Oct-23
Cobourg
To apply: damclou@loblaw.ca
Handyperson
Port Hope United Church is looking to hire a part-time Handyperson.

Job Description:
To do general inspections inside the church
Perform minor repairs.

Skills:
Knowledge of plumbing, electrical, and carpentry

Wage:
$20.00/hour

Hours:
8 – 12/hours per week
06-Oct-23
Port Hope`
How to Apply:
Please send resumes to: kmoore@united-church.ca
Cook
Roseglen Village in Port Hope is looking to hire a part-time/permanent Cook.

Job Description:
As a valued member of the team, the Cook demonstrates a commitment to resident safety by providing quality care in accordance with organization's vision and mission.
Reporting to the Manager of Culinary Services, the Cook is accountable to manage basic aspects of food production, plate presentation and hospitality style dining to meet the dining needs of the residents in accordance with legislative requirements and organization standards.
The Cook is required to perform their duties in a manner consistent with the core values, ensure resident safety, and demonstrate customer service excellence.

Key Responsibilities:
-Based on menus, sets up equipment and supplies for food preparation. Prepares food following standardized recipes. Provides for prescribed diets, at appropriate temperatures and in portion-controlled quantities.
-Inspect food preparation and serving areas to ensure observance of safe, sanitary food handling practices.
-Completes all necessary documentation (food and refrigeration temperatures, dishwashing machine temperatures if applicable, menu changes) as assigned.
-Complies with all provincial regulations, established food and beverage department policies and procedures and ORCA standards to ensure the department is tour ready.
-In the absence of the Manager of Culinary Services assumes responsibility for departmental operations including menu changes as necessary, requisitions and purchases food and other supplies from authorized suppliers.
-Maintains a clean, safe environment for residents utilizing infection control principles
-Perform other duties as required.

Qualifications:
-Minimum one year experience in volume food preparation, catering and special event preparation in the hospitality or Retirement home industry.
-Must be sensitive to the dietary needs of seniors
-Must be physically able to lift and transfer heavy, hot items and stand for majority of shift
-Effective verbal and written English communication skills required
-Minimum Grade 12
-Must have a valid Safe Food Handling Certificate, Smart Serve Certificate an asset

Hours:
15 per week

Wage:
$17.34-$18.78/hour
06-Oct-23
Port Hope
How to Apply:
Please send resumes to: nidhi.bhavsar@levanteliving.com
Housekeeper
Breakers on the Lake Motel and Cottages in Cobourg are looking to hire a part-time/permanent Housekeeper.

Job Description:
-Clean rooms and cottages per Breaker standards
-Do laundry and perform miscellaneous cleaning duties as required
-Work well with a team and customers

Skills / Qualifications Required
- Would suit a student or person looking for weekend work Saturdays and Sundays

Experience
preferred one year or more but will train

Pay Rate / Salary
$16.50-$17.50 per hour

Additional Comments or Questions?
Potential for additional hours during the week days
04-Oct-23
Cobourg
Best Way To Apply:
Please forward resumes to: stay@breakersonthelake.ca
Volunteer Recruitment Specialist
Cobourg Museum Foundation (Sifton-Cook) is looking to hire a Volunteer Recruitment Specialist for a short term project. For this project, the candidate will be responsible for recruiting volunteers to help run the museum. Volunteers are an integral part of the organization and the Volunteer Recruitment Specialist will be instrumental in attracting enthusiastic community members to fill their pool of available volunteers.

This position requires strong communication and organization skills, creativity, and commitment. Candidate will identify and develop creative volunteer recruitment strategies and methods to attract and retain a sufficient pool to help fulfill the Foundations mandates.
03-Oct-23
Cobourg
To find out more about this position or to apply please email Stanley Isherwood at info@cobourgmuseum.ca
Sales Representative
Primitive Designs in Port Hope is looking to hire a full-time/seasonal Sales Representative.

Must have Excellent Customer Service skills and Great Attitude!! Must be able to lift up to 40lbs - loading of purchased stock for customers, set-up & take-down of displays, organize and display stock, assist customers/staff in all areas to ensure Primitive Designs standards are maintained. Customer Service experience and cashier experience considered an asset.
30-Sep-23
Port Hope
You can drop off your resume or send it to: primitivedesigns@hotmail.com
Cook
Palisade Gardens in Cobourg is looking for two experienced Cooks to join their team in a full-time capacity.

Join our team with your passion for cooking and get a balanced lifestyle. Not long restaurant hours and a limited menu to serve.
The cook assists the Chef in meal preparation and presentation, both cooking and baking to serve our approximately 150 senior residents - three full meals a day plus snacks and in house special events. Must have a minimum high school diploma or equivalent. Previous experience as a cook, or relevant work experience preferred. Vaccinations required.

Cook Requirements and Qualifications:
- Able to work in a fast-paced environment
- Able to multitask, prioritize, and manage time efficiently
- Physical endurance to stand for an entire shift
- Self-motivated and self-directed
- Works well as part of a team and on individual tasks
- Able to quickly memorize complex or multiple orders
- Able to bend, move, and lift up to 25 pounds or more
- Physically able to stand and move during the length of shift; able to bend and kneel through shift; able to lift up to 25 pounds or more
- Must pass a background check
- Able to read and write

Full-time Hours: 40 per week

Job Types: Full time Permanent plus benefits

Salary: As per collective agreement

If you enjoy working with a Fun and interactive team. Come and see What Palisades has to offer!
29-Sep-23
Cobourg
Please send your resume to: Chef@palisadegardens.ca or call; 905-372-1150 ext. 224.
Early Childhood Educator
Northumberland Montessori School in Cobourg is looking to hire an Early Childhood Educator.
NMS is an academic environment that is rooted in Montessori pedagogy. The School values the development of the whole child and accepts each child as an individual. Educators follow the child and their developmental needs
Montessori qualifications, AMI or MACTE would be an asset. Educators, ECE, EA's and those who are looking to change their career path are welcome to apply with the understanding that Montessori is the method of education. Guidance, help and potential Montessori training is provided. Professional and personal growth is valued at NMS.
Current First Aid and CPR - Level C - Standard Training Criminal Reference Check - vulnerable sector screening.
What are we looking for:
- A reliable educator who has a passion for working with small children, and can work individually, as well be a team player.
- A motivated individual with a positive attitude who has a willingness to learn and take direction, as well as be flexible and adaptable.
- A person who has positive work ethics and is conscious of their duties and responsibilities.
- A candidate who is polite with good communication skills in both oral and written, as daily communication occurs with parents, co-workers and children.
- An individual who believes in passion, compassion, understanding and respect. The applicant must value, respect and enjoy the developmental stages of a child.
- A desire to educate, guide and honor children in a student-centered academic environment is necessary.
We are looking for people who will enjoy the culture of our school community. A place where children love coming to school to learn. A place where great futures grow today.
Skills / Qualifications Required:
- Current First Aid and CPR
- Level C - Standard Training Criminal Reference Check
- vulnerable sector screening
Experience:
- 1 year or an ability to work with young children and apply classroom management skills.
Pay Rate / Salary:
$20.00 - $25.00/ hour to be determined based upon experience
29-Sep-23
Cobourg
To Apply:
Please email resumes to nms@bellnet.ca
General Labourer
Blackbottom Sealer in Cobourg is seeking a General Labourer as soon as possible.
Job duties include damp-proofing newly constructed homes, installing drainage membranes, and asphalt repair/sealing. Candidate needs to be motivated, reliable, committed to the job, and have a valid driver's license (preferred) or be able to get to the shop on Danforth Road for 7:45am sharp to join the work crew travelling in a company vehicle to the job site. Employer supplies safety gear (except for safety boots) and has a no drug use policy during work hours.
Wage Range: $17.00 - $19.00 depending on experience.
25-Sep-23
Cobourg
To apply, please email resume to blackbottomdave@gmail.com or call David at 905-377-5295 – call today and work today!
Financial Services Representative
Easy Financial in Cobourg is seeking a full-time, permanent Financial Services Representative.

Job Description :

As a Financial Service Representative, you'll be responsible for generating sales and managing overdue accounts through direct engagement with customers, helping them build their credit through monthly payments.

What you will do:
? Build superior customer sales experiences by welcoming and engaging customers in person, over the phone, and by email
? Demonstrate compassion and empathy for our customers by understanding their situation and needs and matching them to a suitable financial product
? Educate and empower customers to achieve their financial goals through building their credit
? Capitalize on financial cross-sales and add-on products
? Communicate the terms and conditions of our financial products
? Review and evaluate prospective loans through financial analysis and other risk assessments
? Manage collections activities for all past due financial accounts
? Secure all required information to fulfill customer applications for products and services with strong attention to detail

Skills / Qualifications Required:
? Excellent communicator who is people and results-oriented
? You bring some experience in a customer-facing environment
? Able to pass background checks (criminal, employment, and credit)

Experience:
No experience, but looking for a career opportunity? We offer full comprehensive training programs to equip you with the tools needed for success.
Education:
Highschool Diploma+

Pay Rate / Salary: 18+/hour

Application Deadline: 09/29/2023
29-Sep-23
Cobourg
Best Way To apply, please email Amber Clark: aclark@goeasy.com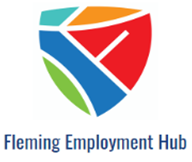 Easy-to-use online tool with job seekers in mind
Click on your local region to get started & create your job seeker account today. Or, search all of Northumberland County with the form below!
Register today for a wide variety of employment & job search services with Watton Employment
JOB SEEKERS
Start Your Employment Journey Here
WE CAN HELP YOU SEARCH!
Are you unemployed, under-employed or do you have barriers preventing you from employment? Has your place of employment recently down-sized or closed?
START NOW
WE CAN WORK WITH YOU!
Looking to hire new employees? Our job developers can help you find the right people for the job. We Can Work With You! Our services are funded by the government and offered at no cost.
START NOW